This plant – our first in Africa – is located in the region of Tunis, the capital of Tunisia.
It is an experimental hybrid plant, built in collaboration with several european academic and industrial entities within the frame of an EU project, financed by the European Union.
This plant shows some parallels with our Sicily 2 installation in Sicily, Italy. In both plants the goal in not as much energy production as the demostration of various engineering principles, and in both plants concentration-type thermal solar panels work side-by-side with a gas boiler as an alternate power source.
The Tunis plant, however, shows several differences with the Sicily one, the main being – for the first time in our plants – the use of 160°C saturated steam as vector fluid in direct heat exchange with the working fluid without the use of an intermediate steam/water heat exchanger. The new working point required a full turbine blade redesign, and several modifications were made to the "hot side" of the ORC module, adding various devices to better handle and exploit this new vector fluid.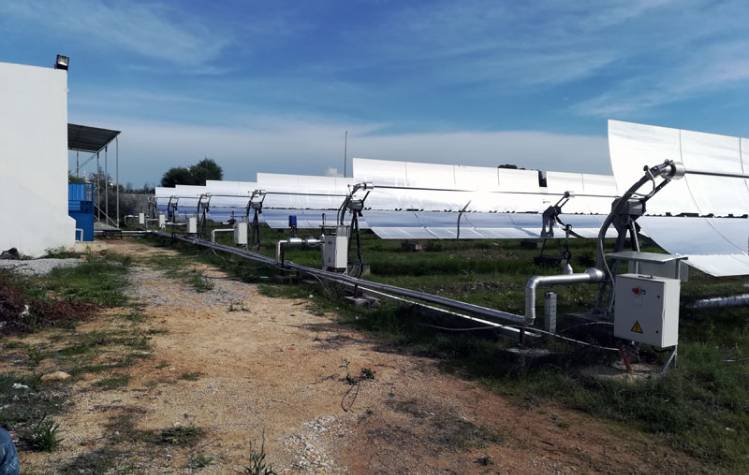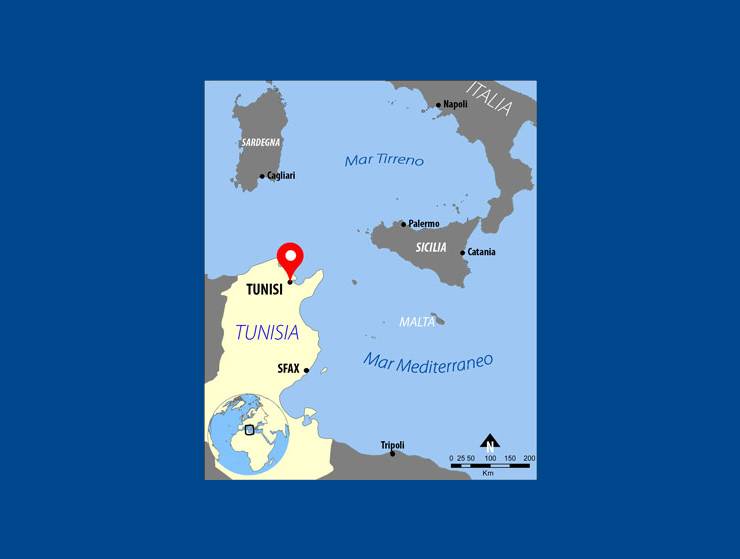 From the thermal source viewpoint, the plant relies on a small solar field made of Soltigua parabolic concentrators, using a boiler fueled by the biogas produced in a fermentation plant fed by the food residues of the local universitary dining hall as an alternate heat source. Residual heat from the condensation stage of the ORC is dissipated by a battery of dry coolers.
While the plant as a whole is the concerted effort of a dozen firms, the heart of the whole plant – The ZE-60-DSG Organic Rankine Cycle power module – has been entirely designed and developed in-house by us. It is a compact, skid-mounted system, which is now hosted – together with the boiler – in a small building adjacent to the main campus building.
The compact size of the ORC module has simplified shipping while its capacity to interface through secure protocols with the web for control, monitoring and diagnostics (a common characteristic of all our ORC modules) has allowed our company's technicians to supply real-time assistance to their colleagues commissioning the plant in Tunis.