ULH-Series ORC power generation modules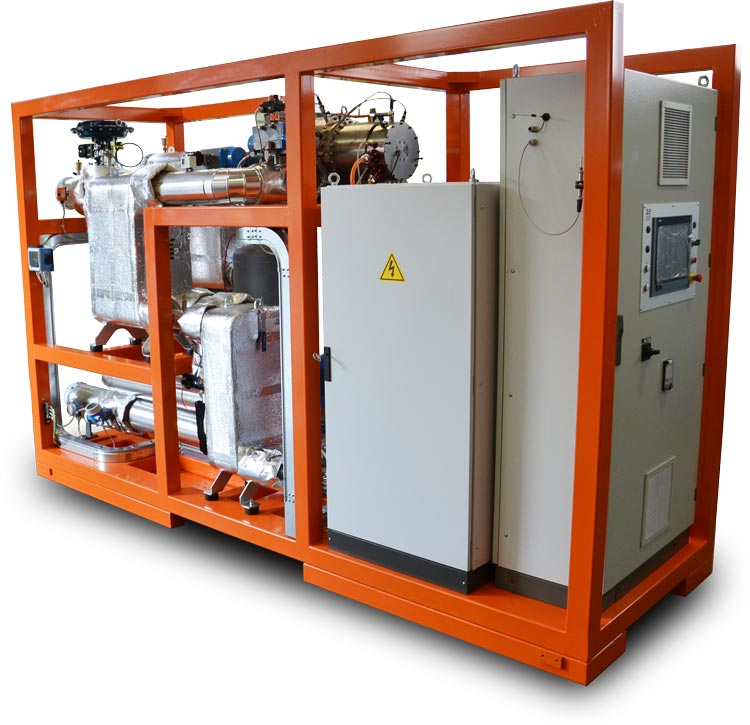 ULH-Series ORC power generation modules
The ideal solution for small-scale heat recovery
Designed using the most advanced technologies, the ULH-Series ORC power generation modules by Zuccato Energia are a compact, high-performance solution to exploit low temperature heat sources. Available in a range of power outputs from 30 to 100 kWE, they find their optimal application in fields such as heat recovery from engines, gasifiers and other industrial processes, as well as a primary power generation system in the exploitation of geothermal heat and concentration-type thermal solar systems.
General Specifications
ZE-30-ULH
ZE-40-ULH
ZE-50-ULH
ZE-100-ULH
Thermal power input
350kWT
450kWT
550 kWT
1200 kWT
Electric power output
30 kWE
40 kWE
50 kWE
100 kWE
System efficiency
8.50%
8.90%
9.10%
8.30%
Vector fluid

Hot water
Vector fluid input temperature
≥94 °C
≥95 °C
Vector fluid output temperature
86°C
85 °C
Vector fluid nominal flowrate
10,20 kg/s
13,40 kg/s
16,42 kg/s
28,50 kg/s
Working fluid

Environment-friendly HFC mix
Skid dimensions (l x w x h)
3,3 x 1,35 x 2,5 m
4.0 x 1.35 x 2.50 m
5,5 x 2,5 x 3,2 m
Weight (incl. working fluid)
~ 3100 Kg
4500 Kg
6500 Kg
Leaflets and data sheets of our series systems are available. You can download them by clicking on the buttons below.